Yangon Animal Shelter (YAS) is a non-profit organization that works tirelessly to end suffering for stray dogs on the streets of Yangon. We are committed to sustainable and long-lasting change in Myanmar. Our goal involves tackling overpopulation through neutering programs and teaching local communities and schools about animal welfare. Many people view street dogs as a nuisance or danger, so changing human behavior is the key to our motivation, as it is the only way to truly improve the future of Myanmar street animals. We believe greater understanding of animal behavior can reduce existing risks regarding street dogs. Our intent is to foster healthier and happier human-animal interactions.
Our mission is to help stray dogs wh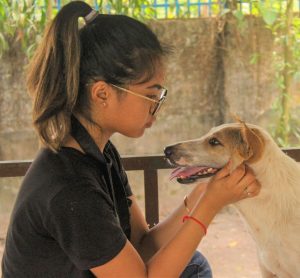 oare unable to survive on their own due to injuries or sickness. That said, there are so many in need and we cannot take them all in at the shelter, so we try to take in only the extreme cases. We want to decrease the amount of stray dogs on the street by raising awareness about spaying and neutering (CNVR – Capture, Neuter, Vaccinate, Release). This fits with our goal to persuade local authorities to stop poisoning these animals through this more humane dog population management like the CNVR method. Additionally, we also encourage people to adopt, not shop, and to foster. This approach creates new homes for beautiful dogs, while at the same time decreasing our operating costs.
Currently, we have a budget of $7,000-$8,000 USD (monthly) with 12 workers taking care of the dogs and maintaining the shelter. Now with COVID-19, YAS needs more help than ever to help these dogs stay safe and healthy! Although most of our financial support derives from donations, COVID-19 regulations have made this process difficult. The current challenges are lack of funds for resources such as medical  supplies, food and cleaning supplies. Despite these circumstances, Yangon Animal Shelter must adapt to the new normal by taking advantage of social media to expand awareness of our cause and keep our supporters updated.
We are currently planning future projects and events for the school year using digital methods to promote awareness and help raise funds. Our main resources will be through Instagram, Facebook, and school newsletters! Despite being unable to host events in person, we plan to explore new ideas and see this year as an opportunity for developing skills to overcome traditional methods of fundraising and think outside of the box. Our events are intended to be inclusive for all ages and all grades. We want students to be a part of the Yangon Animal Shelter community and encourage compassion in service learners. 
As usual, all the proceeds and donations collected will go towards the animal shelter to support the dogs' wellbeing with main priorities on medical care and food. As many of us remain quarantined, we encourage you to consider adopting or fostering a friend to keep you company! For those who are unable to physically support a dog in their home, we are also planning to introduce online fostering for you, your friends, or your family to have your very own puppy and support them from afar.
We wish the best of regards to all our new and old supporters to remain safe during this pandemic, and to continue raising awareness about capture, neuter, vaccinate, release, and / or adopt. To stay updated, please follow our instagram account @yangonanimalshelter where regular posts on information about dogs, dog psychology, our activities and upcoming ISY events will be posted. Thank you once again for your constant support and we can't wait to have you on this year's exciting journey!
Don't forget to support Yangon Animal Shelter here!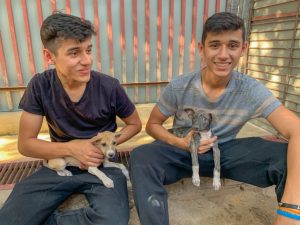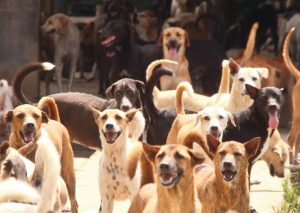 Written by YAS and Published by Global