A long, long time ago, in a galaxy far, far away, the big BANG happened. Following this ethereal expansion of space, the Earth formed, and human life came into existence after lemurs evolved into Old World monkeys that evolved into gorillas that finally evolved into humans. One such lemur to Old World monkey to gorilla to Homo erectus to Homo sapien is Mr. Todd Davis. On Wednesday, April 22nd, fifty years after the very first worldwide movement, he hosted the 50th Anniversary of Earth Day at ISY. Students from KG to 10th Grade participated on this day dedicated to advocate and take positive action for the earth and its environment. 
The day was filled with virtual activities that students actively engaged in, starting with the question "what does Earth Day mean to you?" Another task included jotting down the first words that came to mind when looking at the EarthRise photograph. A student from Grade 10 commented on how this was their favorite part of the day, saying "The first word that came to my mind was… ethereal. It was so interesting to see what ways other people described when seeing the same image." Many students responded with the adjectives like "home," "beautiful," "alive," and "fragile".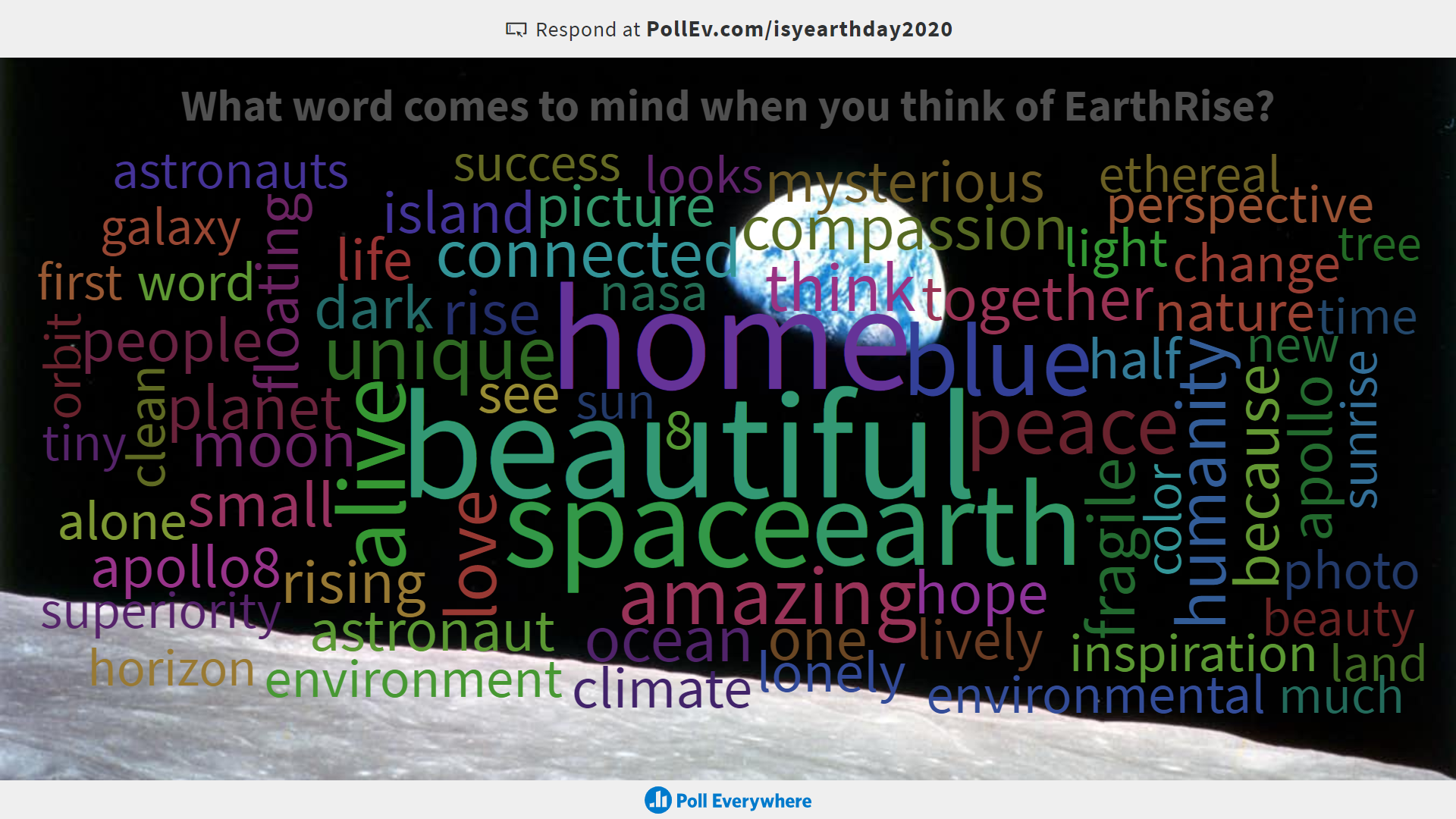 Students also took polls regarding which of the Sustainable Development Goals (SDGs) concerned them the most. Among all, SDG 13, 'Climate Action', got the most votes, followed by SDG 6, 'Clean Water and Sanitation'.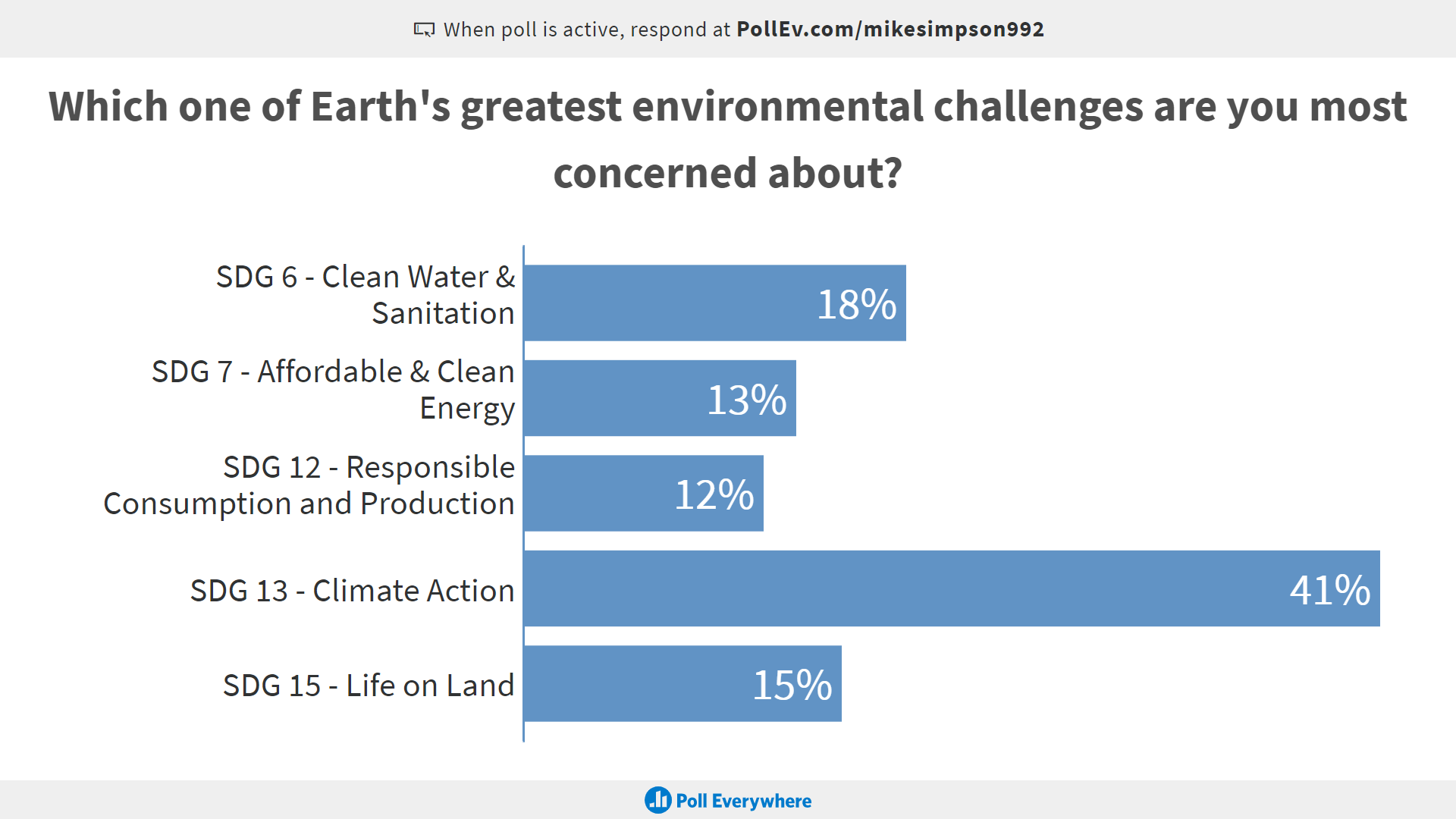 Later in the program, students used an online carbon footprint calculator and answered a series of questions which gave them a rough estimate of their own carbon footprint. This helped them become more self-aware of the environmental impact of their everyday choices. As a student from Grade 8 said, "My favorite activity was finding my own carbon footprint because I became more conscious about how every action I do has a large impact on the environment." 
Virtual workshops on Zoom allowed students to attend the 'Mangroves, Climate Change, and Ways You Can Help' presentation, hosted by Charlotte and Mahika (G10), and a presentation on 'Ocean Engineering and Climate Change', hosted by Dr. Jasmin McInerney from the University of California, Davis. 
In the first presentation, about the Week Without Walls Mangroves trip, north of Chaung Thar in December 2019, Charlotte and Mahika shared about not only their experience on this trip but also about the small changes we can make in our lifestyles and daily choices that are more environmentally friendly. The WWW trip gained more student interest as frequently asked questions were answered and the activities carried out on the trip were explained with much passion from both Charlotte and Mahika. As well, a couple of other attendees of the presentation who were on the same trip, spoke up about how meaningful the Mangroves experience was for them. Students also got new ideas that they may not have thought of before for the little things that we can do each day that reduce negative environmental impact. Mahika talked about her "plastic audit", where she took a moment to pay attention to the amount of the plastic (all kinds of it) that was in her household. She mentioned not having previously thought about the amount of reusable plastic containers she had, and how counting the number of plastic products she had at home made her realize the need to cut down on it starting from now on. Charlotte reminded everyone about how impactful modes of transport are and how she and her family try their best to get around Yangon either by walking or biking. "It's actually pretty convenient to bike around in Yangon, especially living in the Bahan area. I also try my best to carpool if I ever do need to go somewhere in a car."  
Dr. McInerney's informative presentation about Ocean Engineering and the projects she has taken part in was a special addition to Earth Day as it showed students how different jobs help find solutions for today's climate challenges, and how inspiring this work is.  The photographs in her slideshow were especially memorable as they captured her own missions in different oceanic regions in the world and her enthusiasm for the subject increased students' attention. 
To wrap up everything the students learned, they were asked to post a message on Padlet, an online bulletin board, that describes a choice they made this week to help the Earth. Commitments included, "turning off the lights and AC when I'm not in the room", "avoiding buying products with excessive plastic packaging", "not turning on the lights during the daytime and opening the windows instead", "boycotting bubble tea", "using a biodegradable straw", and many many more. 
In addition to posting on Padlet, students were also asked to post a 15-second video on Flipgrid, another online bulletin board, highlighting a change they will make in their daily choices that will positively affect the environment. Their statements started with "I choose to", and the variety included "I choose to stop using plastic bags when I go to the grocery store", "I choose to ride my bike to school every day", "I choose to be conscious of how much I travel over the summer", "I choose to turn off the AC and turn on the fan", and several more. 
The 50th Worldwide Earth Day movement was very well appreciated by the whole ISY community, as together, we became more aware of how precious, or as a student described it, ethereal, our planet really is. Every day, human actions slowly deteriorate the health of the Earth that we think is ours to keep, when really, it's keeping us. 
A special thank you to Mr. Todd Davis, Mr. Mike Simpson and everyone who made the celebration of Earth Day at ISY possible even through our new virtual learning journey.  "The Earth does not belong to us. We belong to the Earth." This is a message well received and kept in the minds of all those who took part on this special day.
Published by Global