In order to prevent the burning of leaves in our local school neighborhood of Bahan, the service-learning group Community Action decided to help out by creating leaf baskets. Burning leaves have always been a practice of normality in Yangon, which adds to the already large amounts of pollution. The pollution increases the Air Quality Index (AQI) to unhealthy levels for people to breathe and can cause respiratory health problems, as well as the CO2 emissions which negatively impact the environment by causing climate change.
The leaf baskets are made out of chicken wire with signs in Burmese stating "Place leaves here. Please do not burn the leaves." The baskets will be placed all around the neighborhood for the community to put their leaves in, instead of burning them outside their homes. The project is led out in partnership with YCDC, where a few representatives came to school and talked with Community Action about their rules and implications with putting up the leaf baskets around the neighborhood.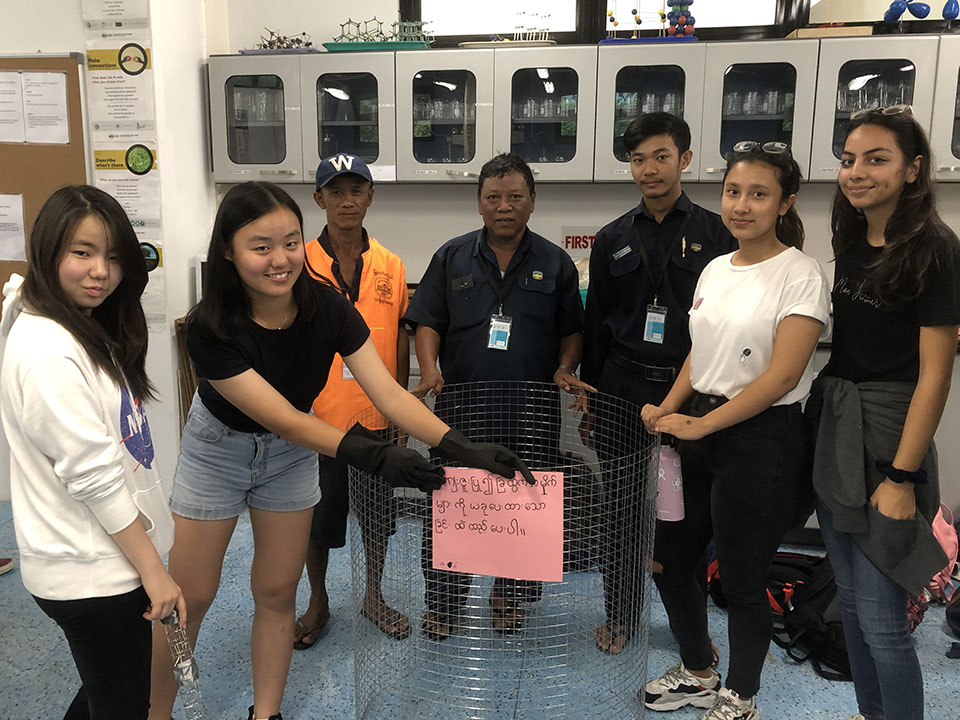 YCDC will be picking up the baskets at 12 pm on March 26th, and they are going to be placed around the neighborhood. A separate trip will be organized for the students once the school reopens, which will take them to the neighborhood to see the usage of the baskets, and to check on their effectiveness.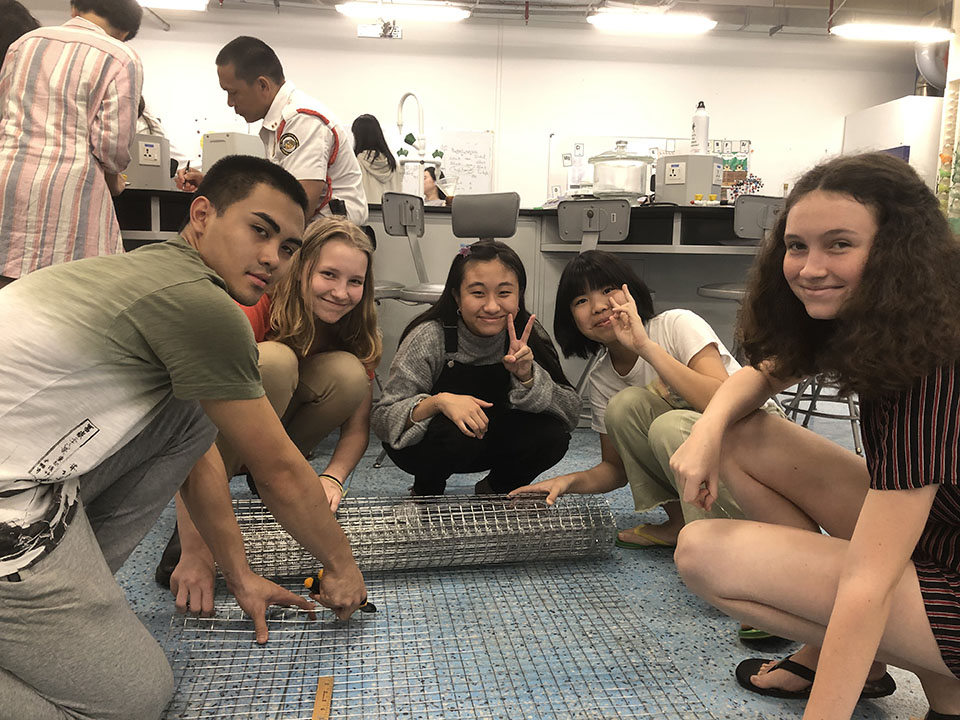 Mr. Zarli, the Head Security Guard who helped the communications between Community Action and YCDC says, "Being under the military government for 53 years, I've noticed that many people in Myanmar were not educated about the problems that trash burning can cause, as the CO2 released greatly harms our health, the people, the environment and the entire planet."  In addition, U Zarli also expressed his hopeful outlook towards this issue, "I believe that we can create change by spreading the information to the trash burners, their families and beyond."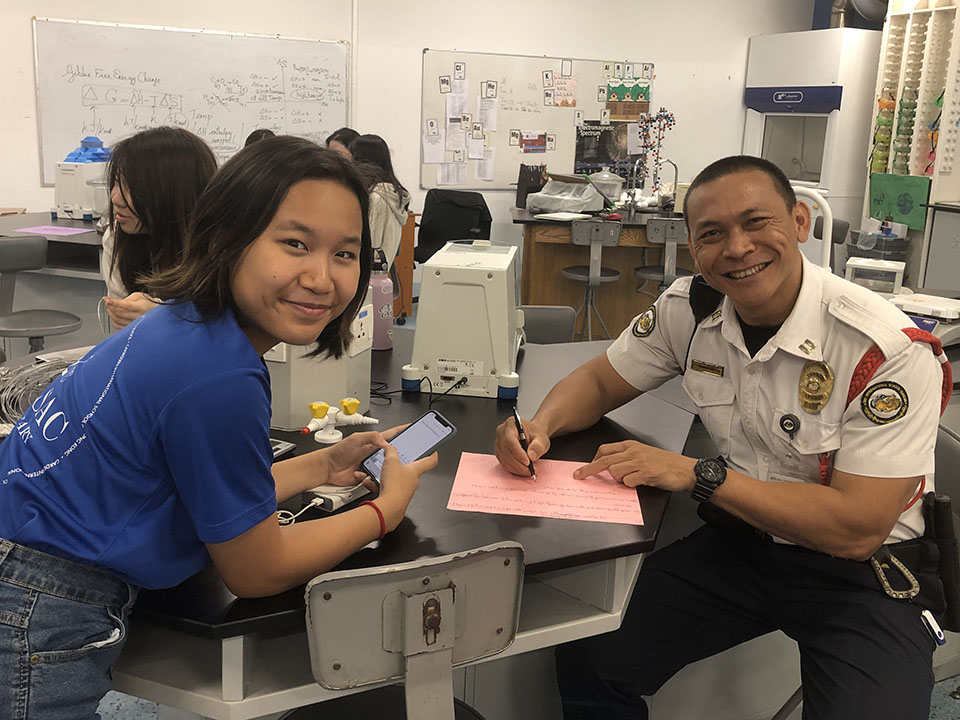 "I have always noticed the act of burning leaves in Yangon, but I never have taken action to prevent this, so this comes as a new experience for me," says Aye Chan May, leader of Community Action. "I'm glad to take part in trying to change the habits of people who do this, and I hope our efforts will be successful."
Published by Global

Video by Mr. Davis