Beekeeping normally takes place in fields and countrysides. In Myanmar, a lot of the beekeeping happens in the Shan state and mountainous regions where there is a lot more agriculture. Urban beekeeping, however, is keeping bees in the urban environment knowing that we have a lot of flowers and nectar for them. As bees are an important part of a healthy community and play a crucial role in pollination, ISY's Urban Beekeeping Club, a relatively new service-learning group, has brought three beehives on campus.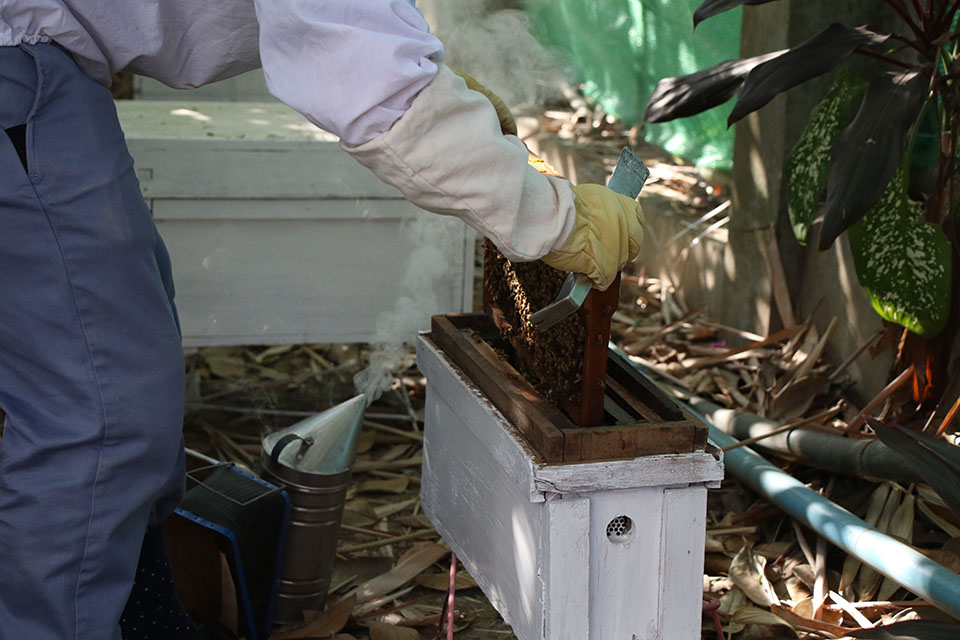 Calvin, alumni from ISY, was interested in bees and science and started doing some beekeeping. His company, the Haven honey brand, supplied the Urban Beekeeping Club's members with knowledge as well as the bees. He matched the funds of the Parent's Grants Association that got the service-learning group a grant to be able to buy a hive. The school now has three beehives, which are behind the D building, where the compost is situated.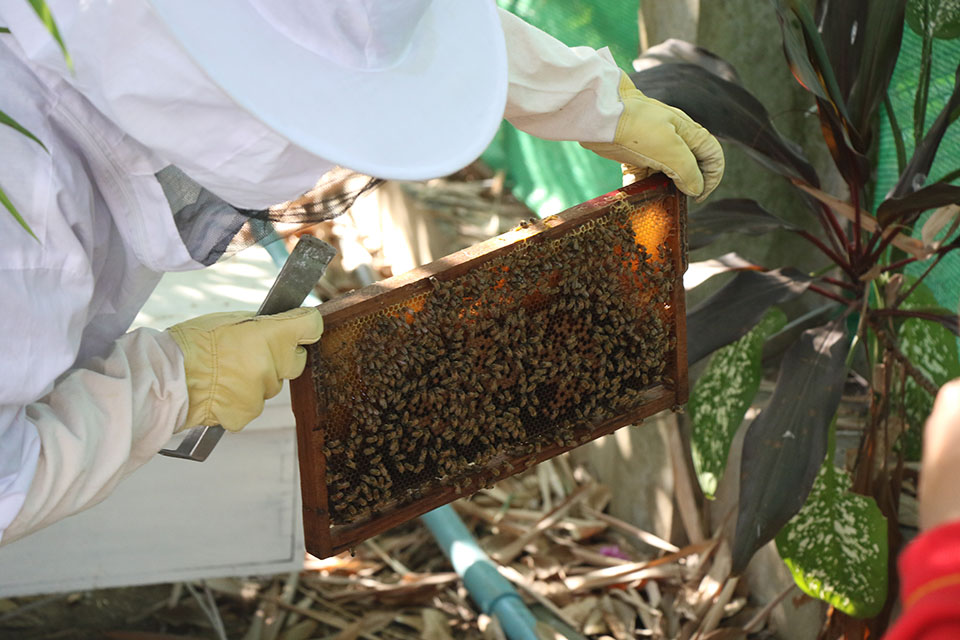 "When we started this group, I wanted to help farmers around Yangon and get them beehives," explained Mr. Lapoujade, the leader of the Urban Beekeeping Club. "The way the bees multiply is that each year they grow and grow in numbers until it is time to split. Then they make a new queen, the old queen takes half of the colony, goes away, and makes a new hive. We wanted to take some of these extra bees and give them to farmers."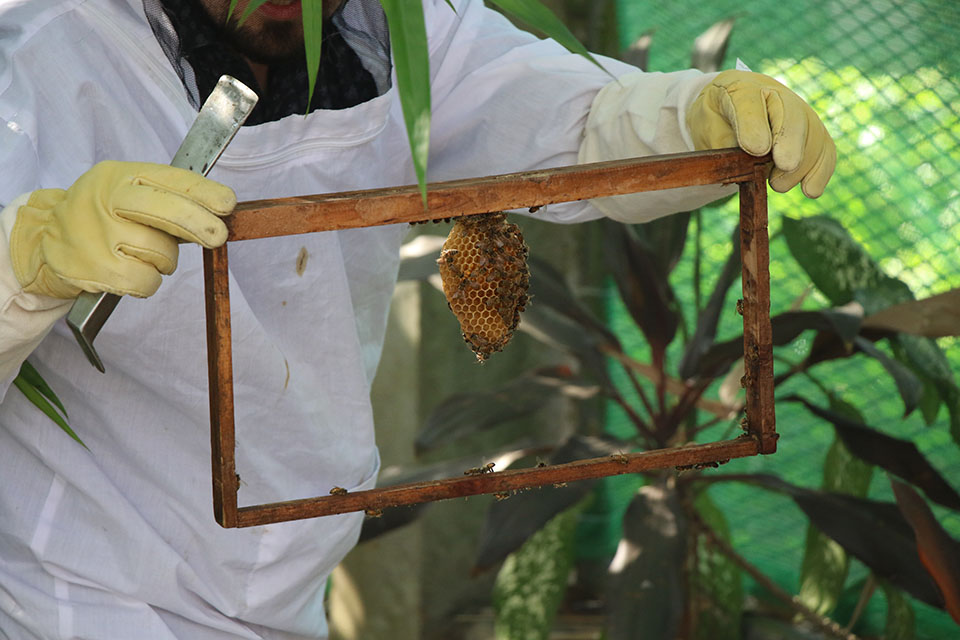 However, when the group started outlining their main plans and goals, the students showed more interest in the education around bees. They are planning to work with the Kandawgyi Natural Garden and will see if they can place a hive and educate people there. The Yangon population tends to be very afraid of bees, and they are killed systematically. This in return harms the environment as well as the existing ecosystems that rely on these bees.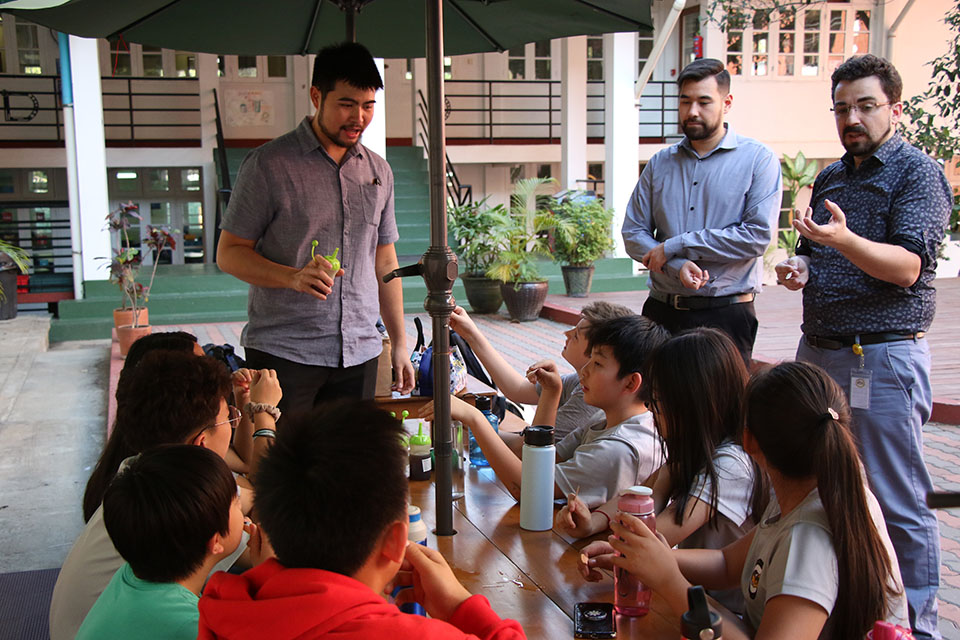 Within ISY, the group is working on just keeping the bees. It is unknown whether the bees will survive off their honey reserve during the monsoon season, as this is the only population of this kind of bee in Yangon. "We believe that environmentally, bees are very important, so we are trying our best to keep them alive here. We have plenty of flowers and sources of nectar on campus right now, and hopefully, they survive through the rainy season," noted Mr. Lapoujade.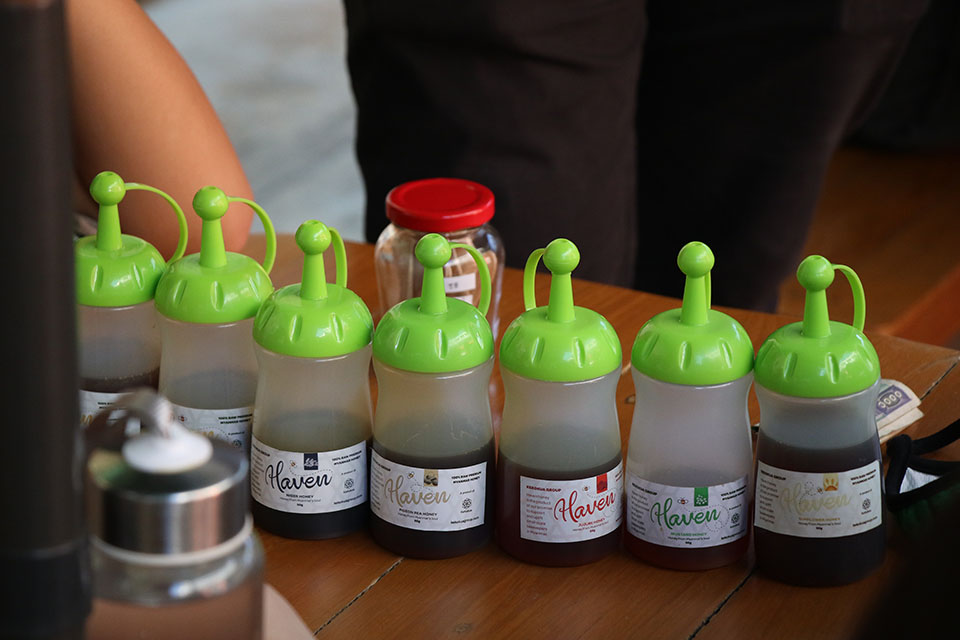 The Urban Beekeeping Club meets every Tuesday after school from 3:15 to 4:00. Students learn about the bees and the basics of beekeeping while taking care of our school's very own beehives. This service-learning group seeks enthusiastic members who look forward to educating the public about the important role bees play in the urban setting.
Published by Global