During the high school Week Without Walls, nine students from ninth and tenth grade took a trip to Thor Heyerdahl Climate Park situated in the Ayeyarwady region. The aim was to plant mangrove trees to offset ISY's carbon footprint. Ms. Every, one of the teacher supervisors, emphasized that "for the students, it was to plant mangroves and experience things different from their everyday activities. For Thor Heyerdahl Climate Park, it was to educate young people about the importance of mangroves and the work they are doing."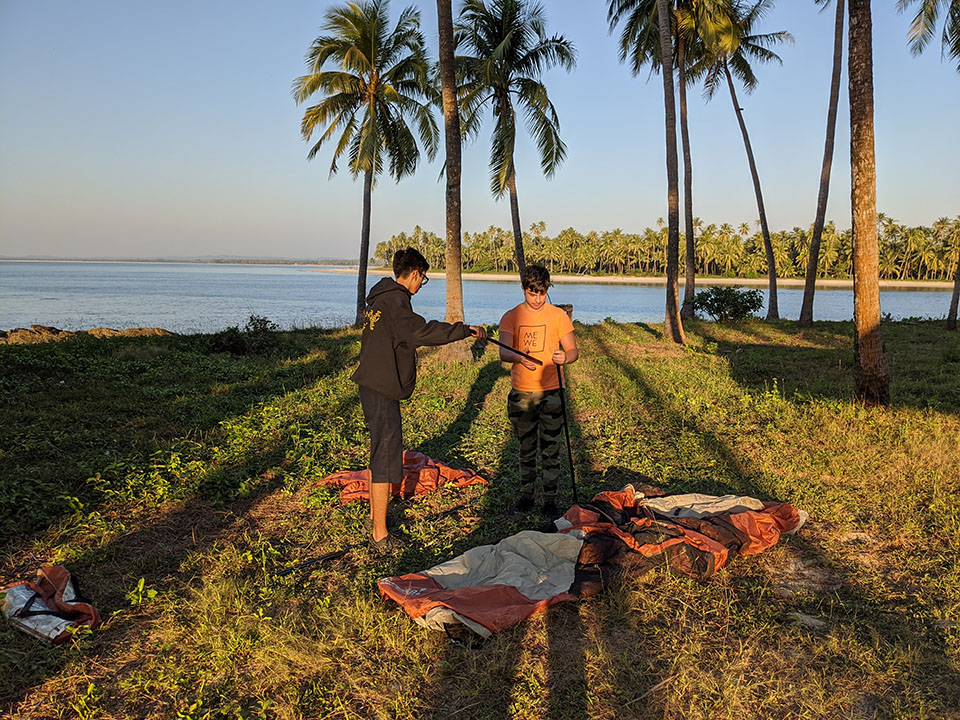 Apart from planting mangroves, the group "camped, snorkeled, cleared degraded mangrove forests, cooked, visited a local school, and had educational hikes." This was a rewarding experience for the students, as "there was lots of direct learning about the mangroves and fulfillment of the aims, but also lots of less tangible education as students learned other life skills." 
On the first day, the students hiked through the mangroves and were shown the different plant species by the park manager. The students learned about the differences in the seeds and growth rates.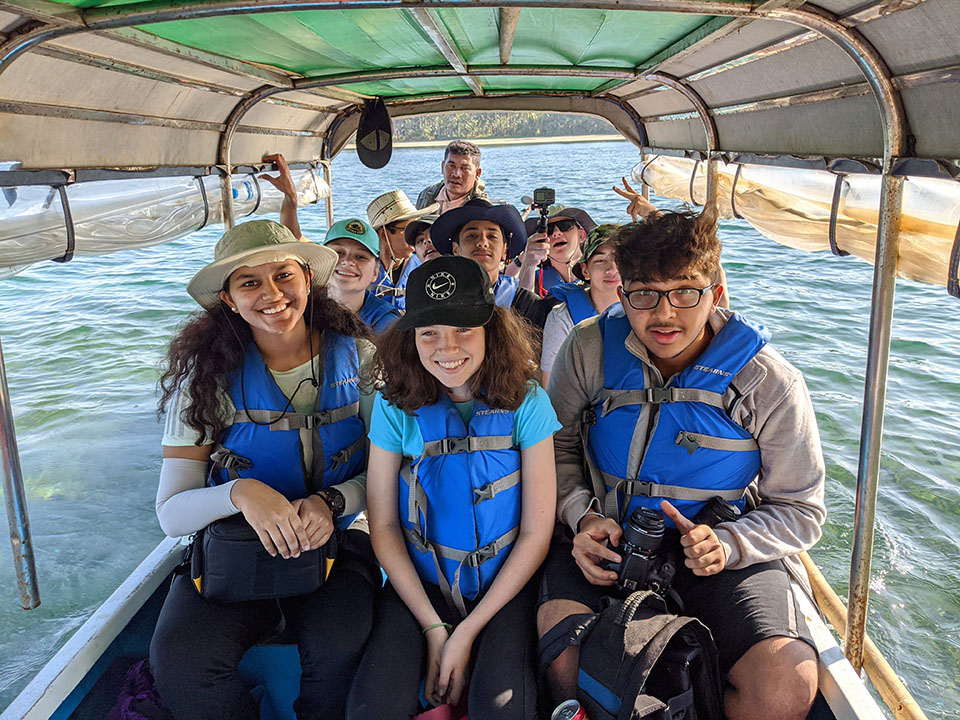 The second day consisted of clearing degraded mangroves so that the area could be replanted. One of the students has commented that "clearing the forest was my favorite part." The students received specific instructions on handling machetes and how to identify degraded plants that needed to be cleared. After clearing the forests, the group visited a local school and interacted with the kids there. "It was really good to see students interacting with the local men even though there was very little language overlap and watching them learn a physical activity was enjoyable. I think they really enjoyed it too. It felt like we were having an impact," said Ms. Every.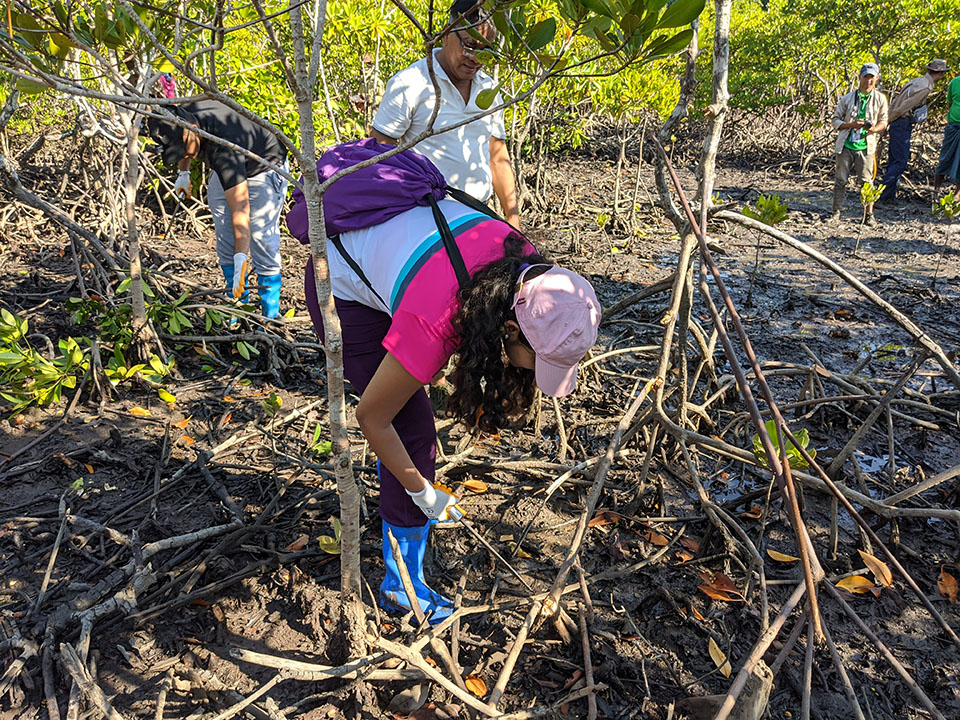 On the next and final day, the team was given an informative presentation by a marine biologist, who talked about the deteriorating coral reefs. This was followed by snorkeling on the reef, canoeing, and then a dinner with some of the local teachers and students.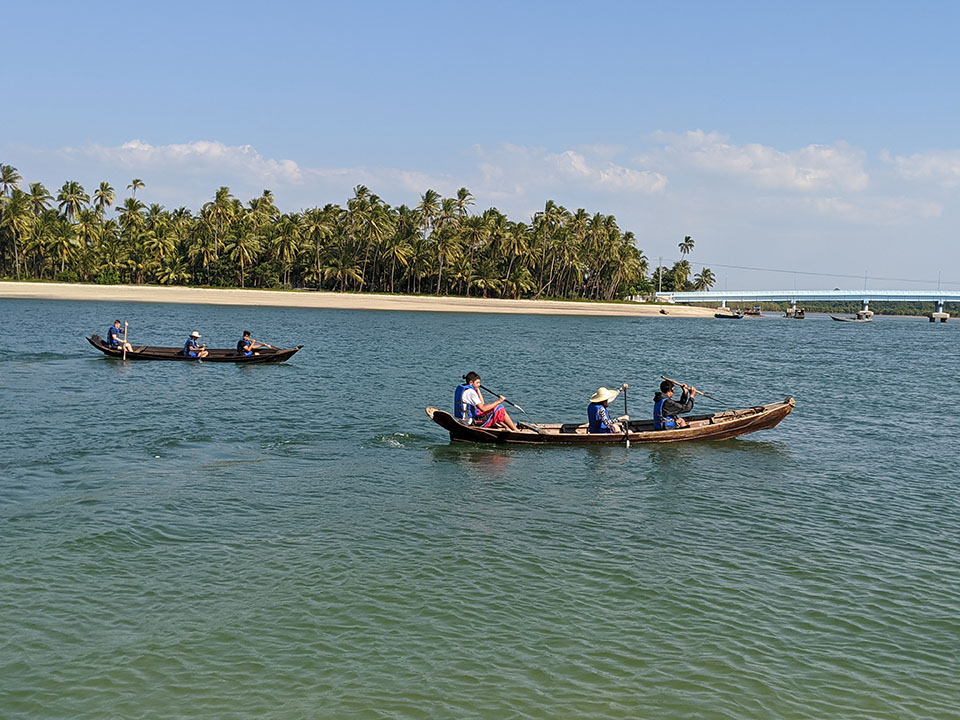 Upon returning, Gautam and Mahika (G 10) said that they would love to join the trip again. They are now "aware of the environmental problems that Myanmar might face due to its rapid industrialization, and that Myanmar should learn from other developed countries and fight global warming as a way to combat its negative consequences."Andrew and Mahatav (G10),  actively filmed drone footage and are planning to complete a documentary within the next three weeks. Stay tuned for their upcoming trailer!
Published by Global