Last Friday, the secondary gardening group had the opportunity to meet and work with local environmental NGO RecyGlo (www.facebook.com/recyglo). They learned more about composting and planting techniques to help strengthen the soil at ISY. "Our challenge here is to use the resources readily available," said Ms. Jenny Harlen, a leading representative from RecyGlo. A major issue this group has faced is the low quality of the soil at our school, especially in the Peace Garden. Due to the lack of nutrients in this soil, it is very hard for plants to grow. Working with RecyGlo has taught students about the importance of "the change in mindset" because there are simple things we can do that greatly benefit the environment.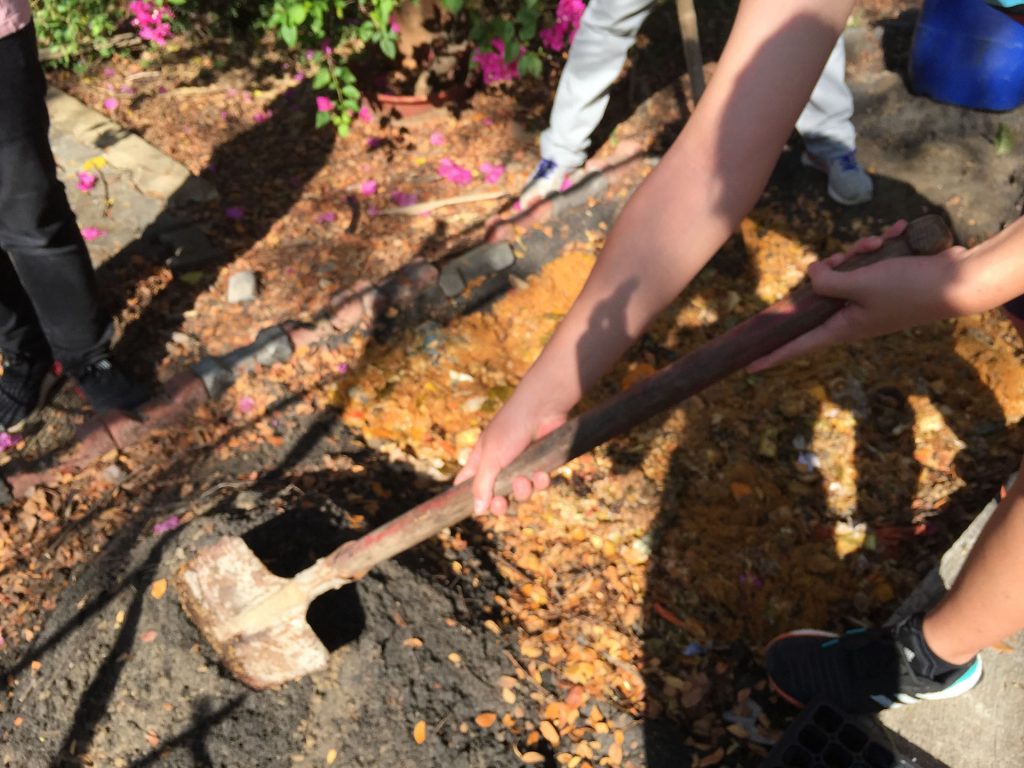 Very recently, compost bins have been put around the school to encourage people to put their leftovers into. On Friday, students added the compost from these bins to the soil in the Peace Garden. As Ms. Harlen pointed out, "Leaves and food waste are a valuable resource because they're everywhere," Although the compost didn't look or smell the best, she reminded us that "resources don't always come in nice and pretty packages," and how important it is to utilize the materials we have at hand."In the future, this is going to be very valuable."  One of the students commented, "It amazed me how so many resources that are valuable for our environment are right here in front of us."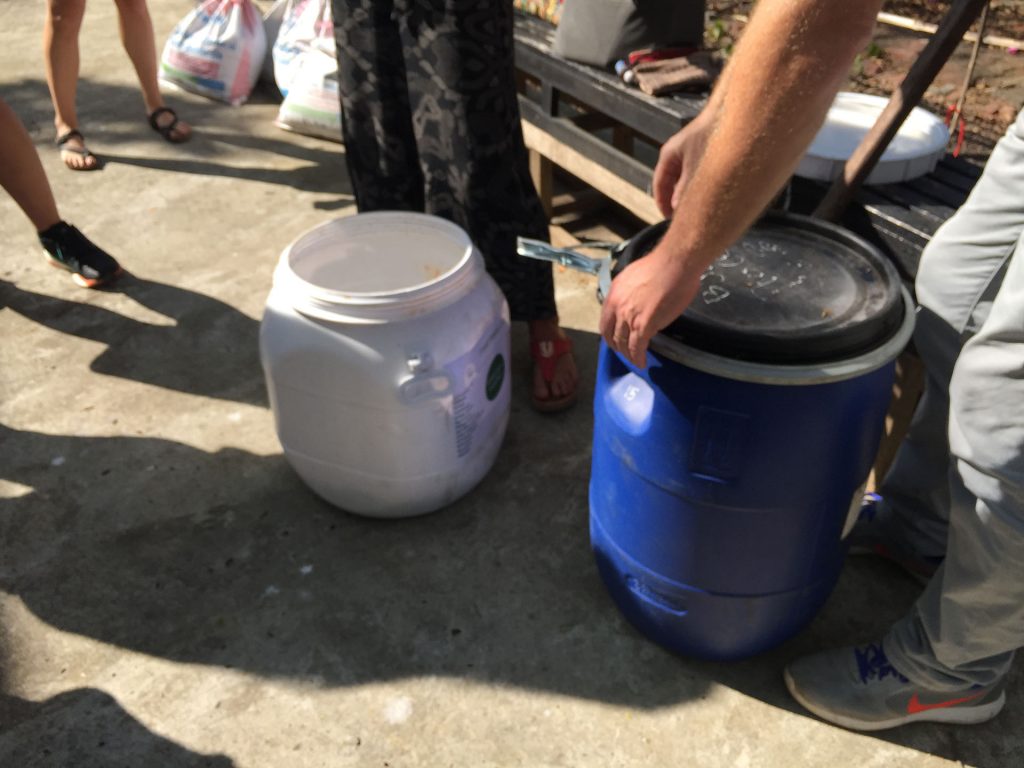 This newly cared for soil will have to stay as it is and watered for the next week before planting the vegetables. In the meantime, it is getting more nutrients than ever before, and our community is learning about all the different opportunities we have right in front of our eyes, and it's those simple things we can do for the environment that can change so much.
Mr. Key, the faculty sponsor of the HS gardening group was very happy with this collaboration. He also pointed out that the students are learning valuable lessons while reflecting on how difficult it is to start a brand new project.