Thursday, March 14th was CNN's #myfreedomday, which is a student-driven initiative to raise awareness about modern-day slavery. The 9th-grade world studies classes took leadership in spreading the word and educating others about this issue which the world faces today. Posters were made, videos were filmed and local people with knowledge of human trafficking were interviewed. The students designed t-shirts, and also organized and ran a town hall for the entire secondary school. Despite the limited time they had to prepare for it, "the results are impressive," Mr. Key remarked.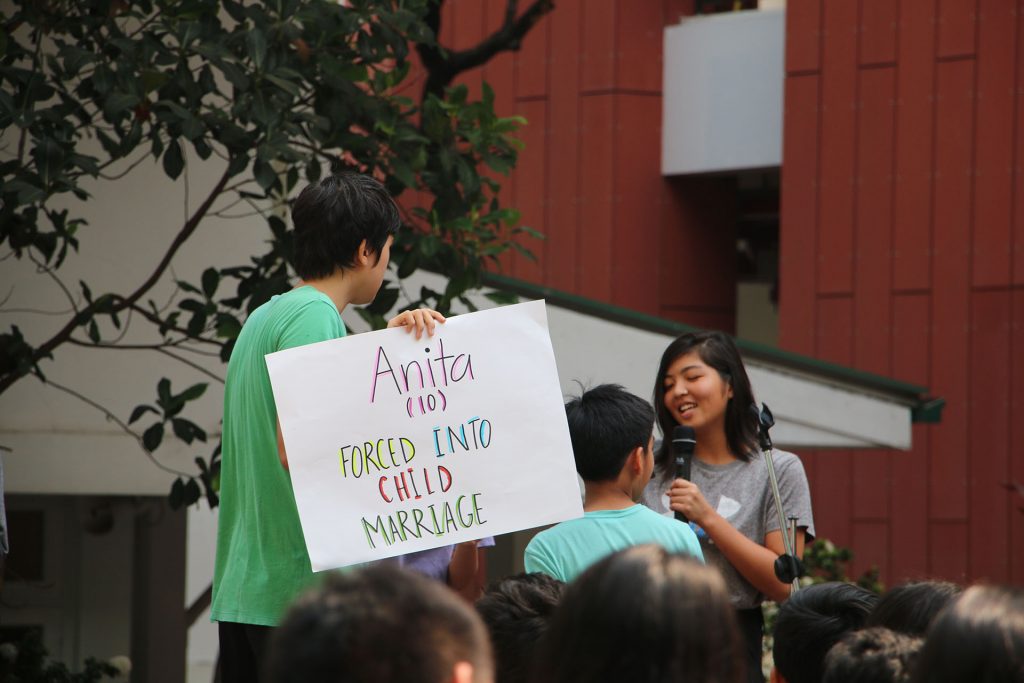 Students at ISY were interviewed and asked what freedom meant to them. A variety of responses highlighted the importance of freedom to us as individuals. Some students also interviewed people from the International School of Myanmar about what freedom means to them. Spreading awareness across other schools helps to bring positive change to the local community, and hopefully inspires others to keep the awareness spreading.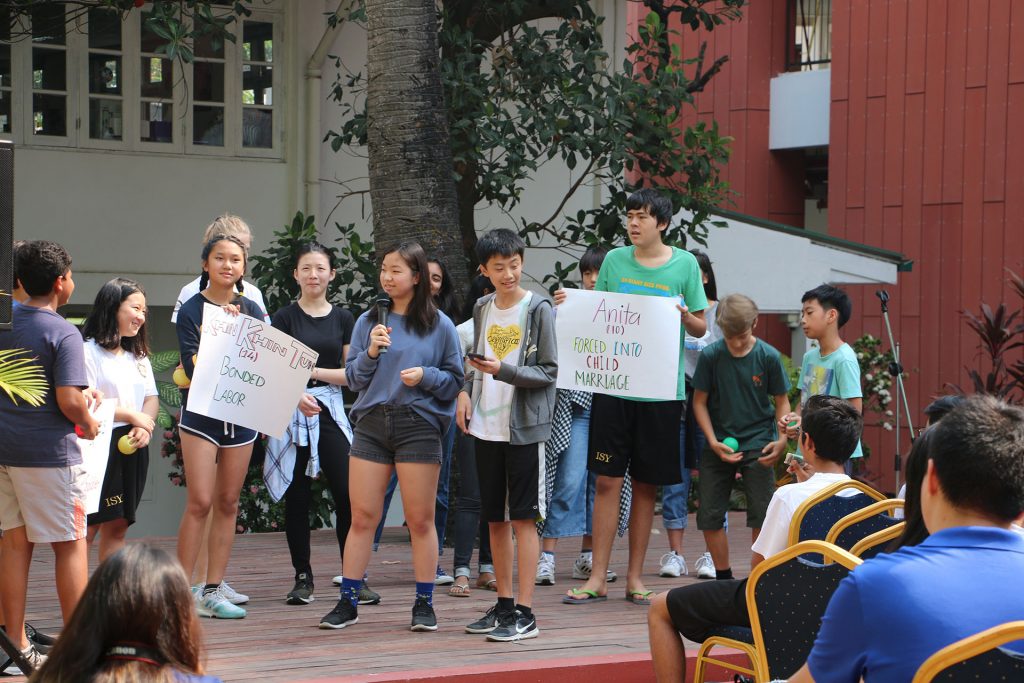 An activity was carried out during advisory that engaged the audience by representing situations of slavery. This taught the students how difficult it is to escape, and how easy it can be to be tricked into situations where one can be enslaved. "Surprise – you're a slave now!" one of the members of the group remarked. "We're hoping it will make an impact on them because that's usually how slavery happens." Other thoughts on the activity included, "They think they're getting an opportunity, or in this case, a prize," and "I think demonstrations in general stick in the minds of people." The central idea was conveyed in an effective manner, as some final remarks before presenting highlighted their "…hope that people take away that slaves… don't want to be in the situation they're in and are forced into the situation that they're in."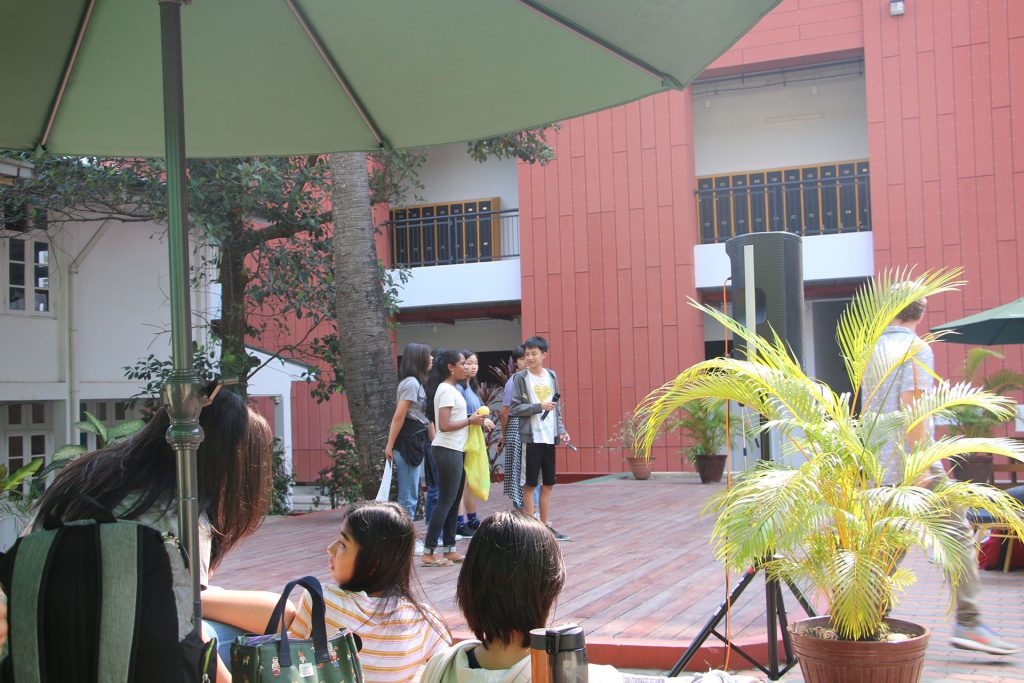 In addition to the advisory session in the morning, a flash mob also took place during lunch featuring Mr. Key and Mr. Fraser on the Upper Court. Students gathered and danced to a K-Pop group VIXX's song "Chained Up," which represents slaves today who are indeed chained up and cannot enjoy freedom. Check out the flash mob here.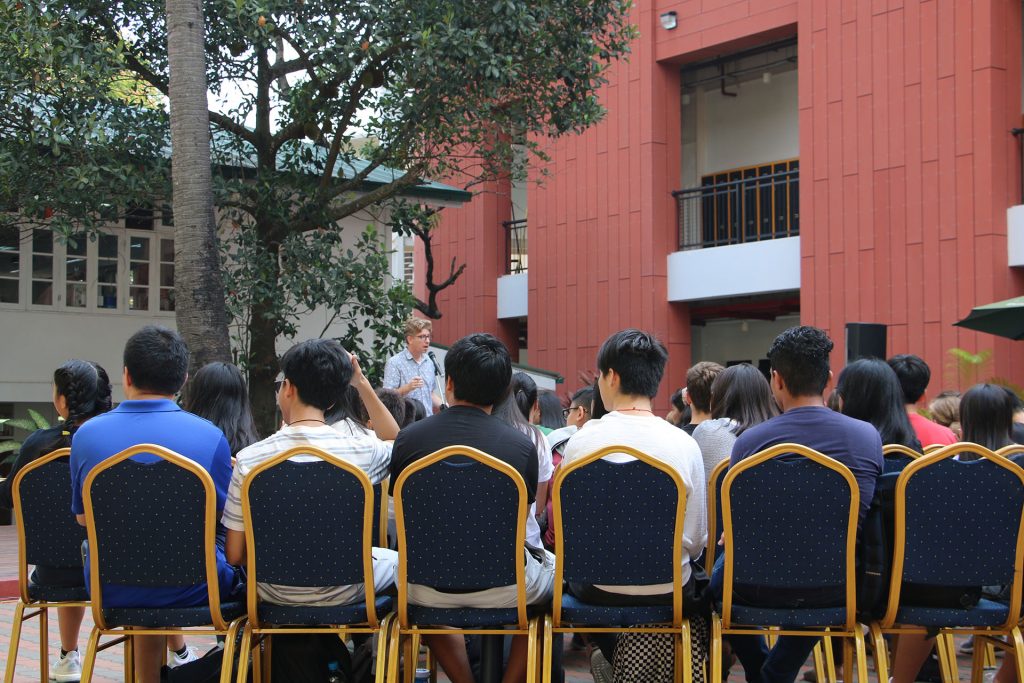 Freedom day was also followed up by a guest speaker whom the 9th graders were able to engage in an open discussion with. Daw Khine Khine Nwe, the joint Secretary General of the Republic of the Union of Myanmar Federation of Chambers of Commerce and Industry, was invited to talk about her expertise in the fields of labor, industrialization and the garment factories she employs workers in. Students were able to get an insight of working conditions and situations in Myanmar and were also given the opportunity to ask questions related to the topic of modern-day slavery. The discussion was helpful and very much appreciated by the students.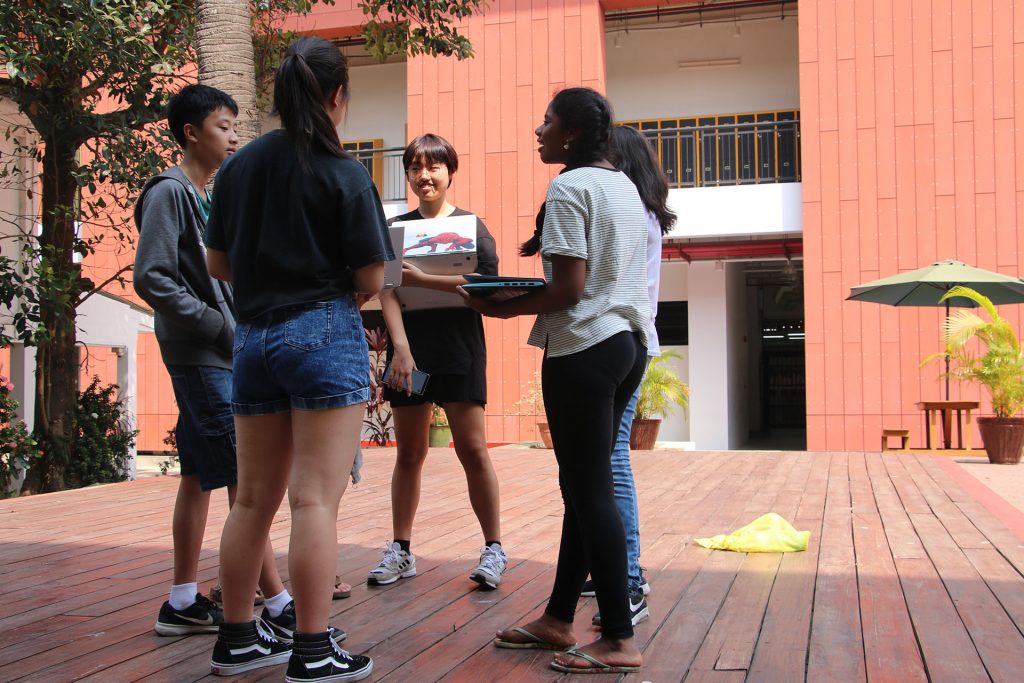 Preparing for Freedom Day was a fulfilling learning experience for the 9th graders as well as a learning opportunity for the rest of the secondary school students. Awareness has been raised and the topic of modern-day slavery has been highlighted throughout our community.