The ISY Community in Action service learning group is collecting items for a flood drive donation to villagers affected in Mawlamyine of Mon State. The goods will go to Mr. U Win, Daw Khin Kyi Foundation, and the Ayeyarwady Foundation and they will deliver to the relief camps set up in Mawlamyine.
The collections began on Monday, September 16th, and will last until Friday, September 20th. The aim is to collect the most required items (blankets, toothbrush/toothpaste, bar soap, mosquito nets, and simple English/Burmese books, and misc) from grades Pre-K through 12th grade, and donate them.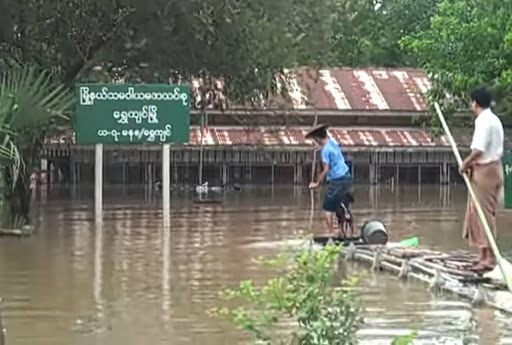 By seeing these photos where people are waist-deep in water and have to travel by small boats to get around, it makes us aware of how much they were impacted. As a response, our school is helping them by collecting these essential goods.
Published by Global