From February 2nd to 5th, students from grades 6 to 10 were engaged in a 4-day-long intercultural collaborative project called Students Without Borders (SWB). Several international schools from around Asia took part and joined ISY that allowed everyone not only to foster Global Citizenship with different schools around the world but also to build and expand student interactions surrounding diverse cultural backgrounds. Especially during a time when students internationally are stuck at home, the week has brought "something different" to the ordinary school-life routines. 
Before the start of the week, students in each grade level were separated into teams based on the "lens" they chose to study culture through. The various lenses included music, dance, photography, food, stories, and more. Each team discussed, researched, and came up with questions with their team. By the end of the week, each team had created a final product to display and share their learning with other teams.
 On Wednesday, an inspiring keynote was given by a high school science teacher Brendan Madden called, "Getting Out of Your Comfort Zone". Mr. Madden currently teaches at the American Community School in Amman, Jordan. His keynote highlighted the importance of having courage to break out of your own little bubble in order to see and experience the unknown. The students were incredibly inspired by his unexpected adventures in China, Iraq, Kashmir, and Nicaragua, and the fact that he climbed Mt. Everest in 2018. He also emphasized that "compassion is a two-way stream," which should be reflected in our society to challenge political mindsets and cultural barriers by getting out of our comfort zones. 
See full keynote here: https://www.youtube.com/watch?v=uhujPQnMRNg&feature=emb_logo
Some examples of the final product include presentations, visuals, infographics, and even creative musical arrangements. For example, Ada (G10) shared thoughts about her exhibition saying, "We showcased stories from three cultures, China, Myanmar, and Korea, in the form of a digital magazine. We also analysed the cultural aspects of each story." Sophia (G7) said that her group "made a presentation about food from many different cultures including recipes and pictures." Many of the projects are gathered on one website in the following link:  https://sites.google.com/isyedu.org/students-without-borders/home?authuser=0. 
7th to 10th graders also participated in the Youth Social Change Fellowship workshops, which were led by ISY alumni Arden Reynolds and her team. Her workshops revolved around three main concepts: identity, priviledge, and positionality. The discussions and debates that the workshops encouraged allowed students to gain important insight on where they stand in the world around them. For example, Ada (G10) said that, "SWB helped me realise things about myself and society again, like privilege and identities and how people may perceive you."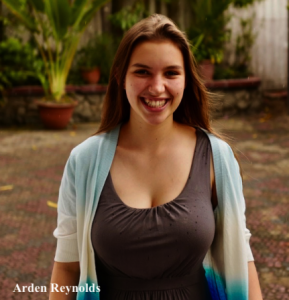 The week's goal was to learn and generate ideas in a different way, and this goal was certainly achieved. Students not only gained knowledge about many new things but also realized the importance of things they already knew. Some learned that the simplest things can be the force of change in their lives. Sophia (G7) was enthusiastic about the new things she learned from this week by saying "Since my group focused on food, I learned about how different food reflects the culture that it comes from. I also learned about society and how some people are more privileged than others." There were also some differing opinions about the week as Ada (G10) stated that SWB "was alright but not really fun. It felt like a school day that ended earlier. However, I still enjoyed doing something different." Dalia (G8) mentioned that "it was a very interesting week, but missed a lot of the actual experience of travelling, but because of the situation, I understand that wasn't really possible." 
Many other international schools gave back lots of positive feedback back to ISY. ISOI from Islamabad, Pakistan described this week as "excellent", and CAS of Manila thanked "the rest of the ISY team for all the hard work in putting this together." CIS of Thailand pointed out that a common challenge we all faced "had to do with feeling uncomfortable with talking in the breakout rooms. Silent breakout rooms.." Nevertheless, tackling new obstacles is something we all face in order to grow and learn from the experience. This week truly has been a great opportunity for both students and teachers to experience something outside of the box.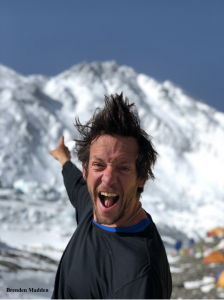 By Global